The final event of the regular season is behind us and the results are in.  Now comes the  time of sorting everything out and putting together the 2023 Team to represent Montana at the TBF District 19 Semi-Final to be held September 23-24 on Noxon Reservoir.  There will be 12 members qualified from the Draw Series and the remainder from the Buddy Series.  With the excellent participation we had at events and our growing membership we will be able to qualify 48 individuals (24 Boaters and 24 Co-Anglers) provided we are able to fill all the spots.
 Neil Rye was able to catch this big fatty for the big bass of the event on Thompson Lakes last Saturday 8/5 weighing in at 5.68 lbs.  Neil fished with Cory Cowley.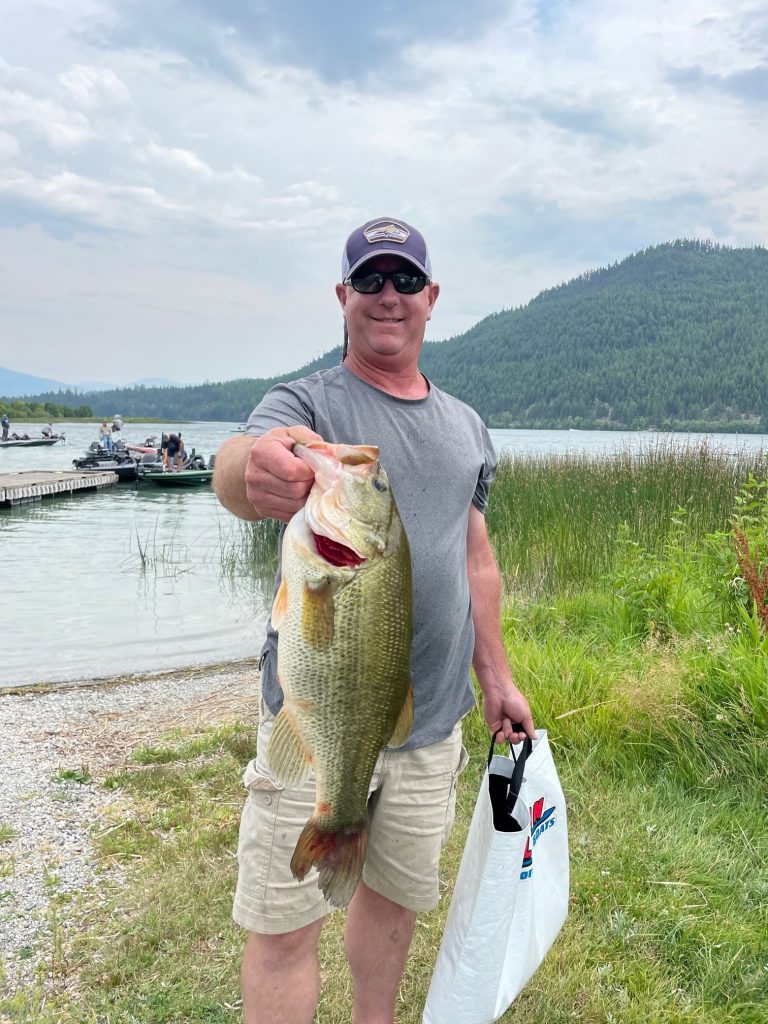 Overall winner of the Thompson event and holding his future fishing partner is Steve Kujawa with a weight of 16.91 lbs.  Not bad for a nice single day on the lake!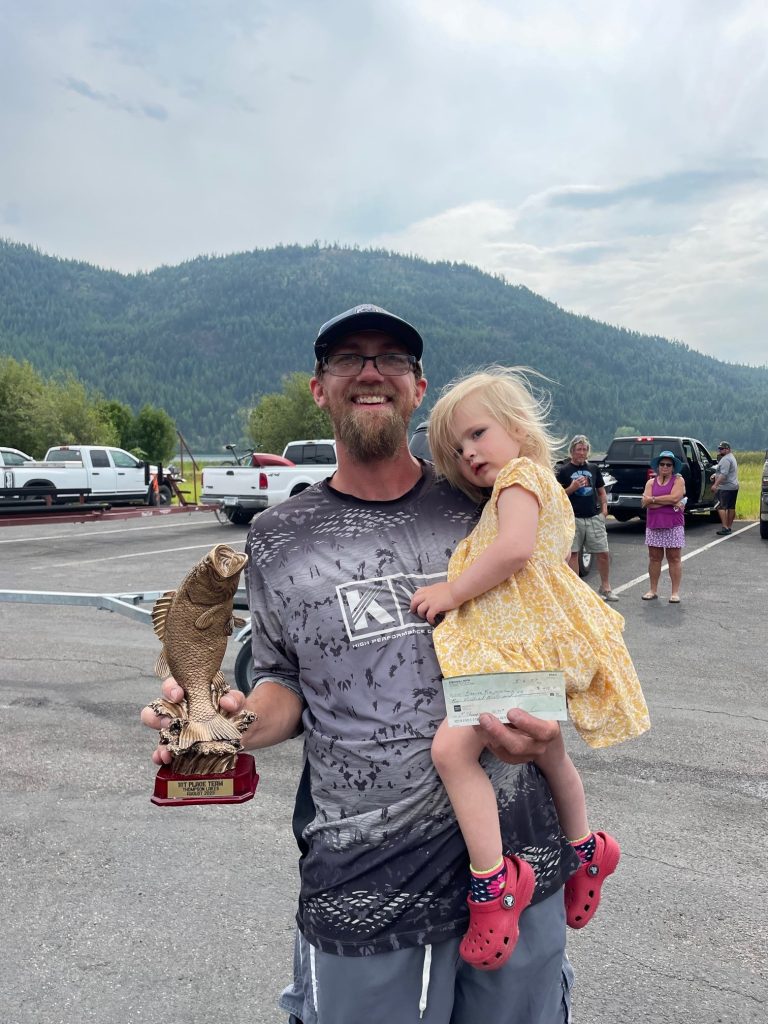 Here's Neil with his Big Bass Trophy!  Great job!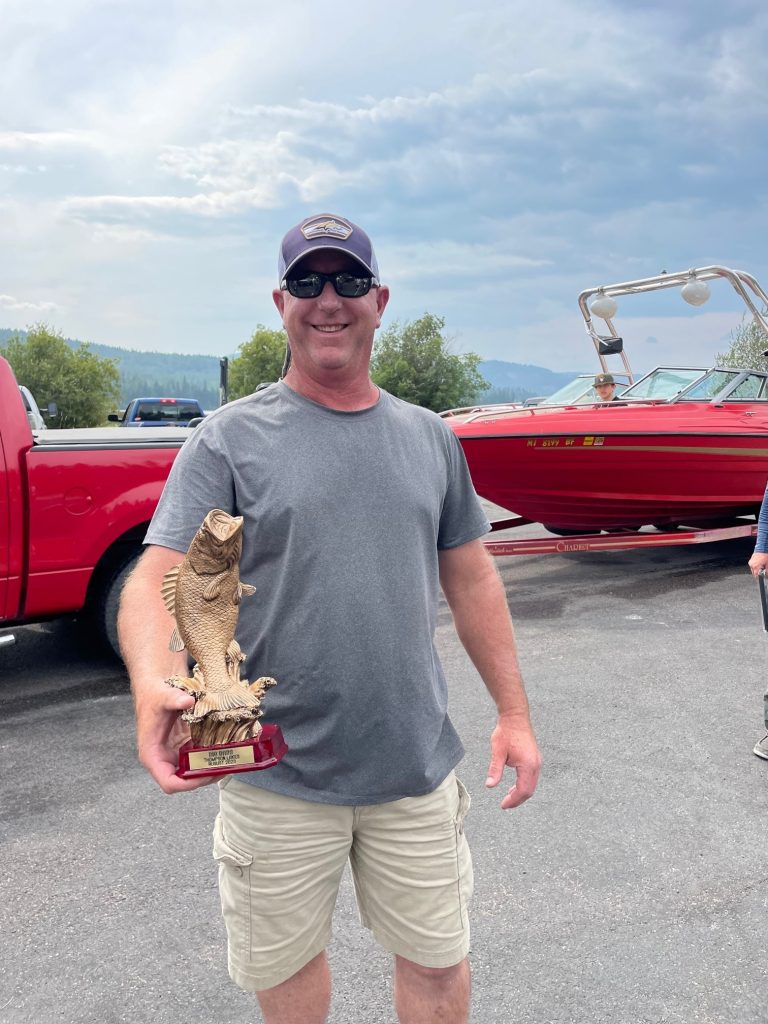 And the winning Wake Boat Team, just kidding.  From left to right, Randy Siemens finishing 2nd with 15.72 lbs. along with Steve Kujawa with the win and the team of Josh Powell and Austin Kieper pulling up 3rd with 14.18 lbs.  Neil Rye with his winning Big Bass Trophy.