These are the day 1 winners, Garret Frost in first pic holding their 2 biggest fish and Garret Bennett along with Garret Frost.  They weighed in 21.83# for the day.  Awesome Job!!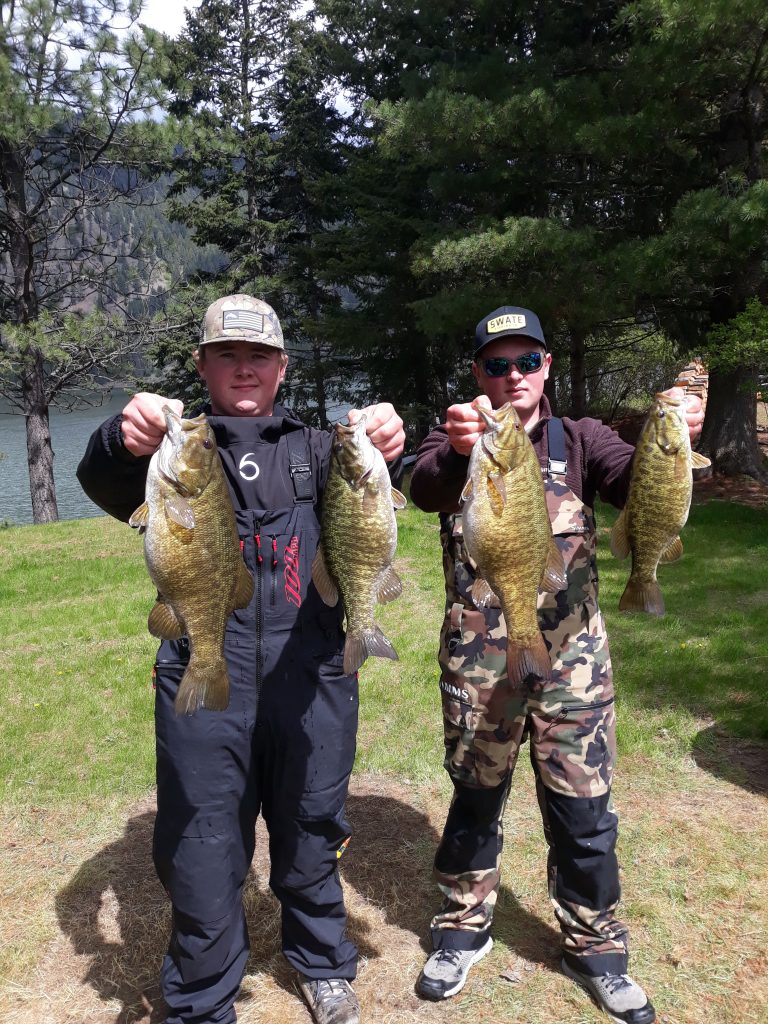 2nd place for Day 1 with 18.85 # of Smallmouth and 1st place for day 2 with  the team of Wyatt Kayser and Blake Heather 15.75#.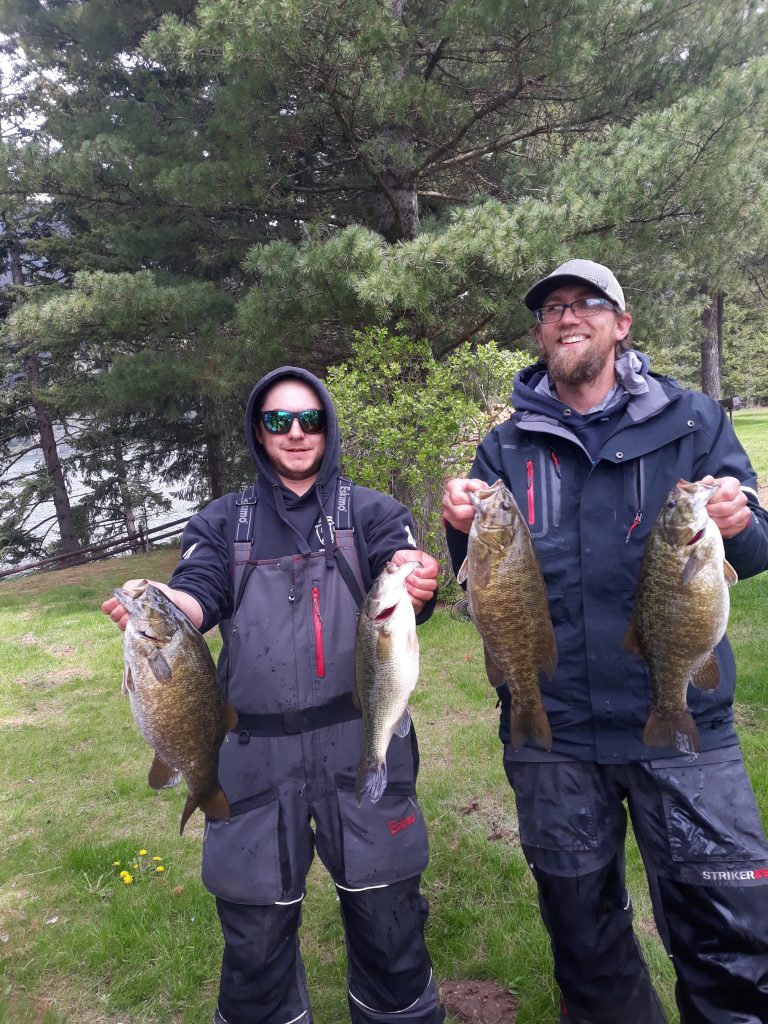 Steve Kuwjawa and Austin Keiper finished 3rd on day 1 with 15.75#.  Them's some good looking Smallies, Great Job!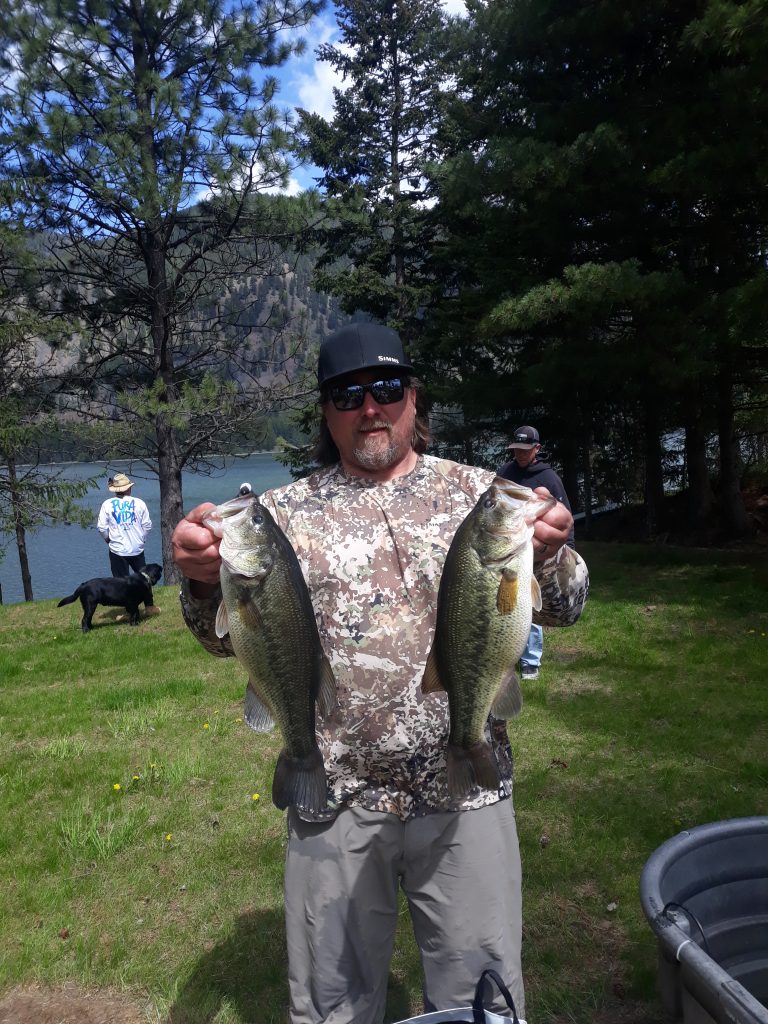 Kyle Quinnell fishing with his dog because his partner couldn't make it finished 3rd on day 2 with 14.98#.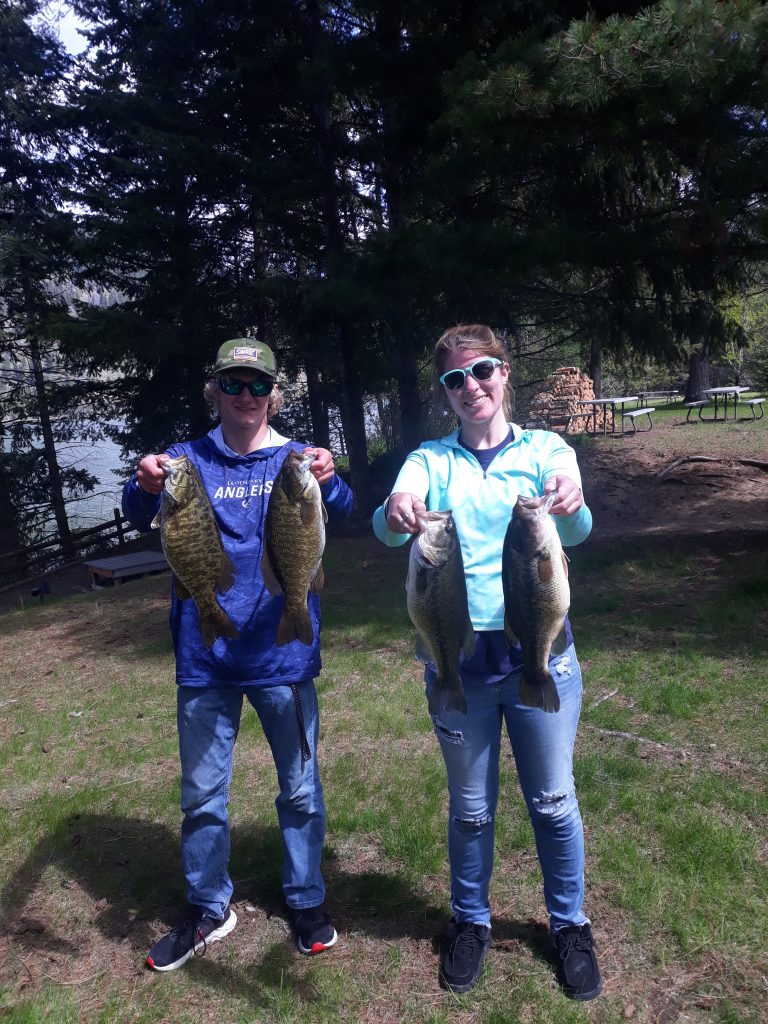 Austin Johnson and Morgan Hogue finished 2nd on day 2 with 15.19#
CLICK HERE for full results