Silas Jones is a new Jr. Angler for us however he has been competing in CA and was on a high school team.  Silas was winning co-angler for day 1 and day 2 with 12.03 lbs. on day 1 and 9.29 lbs. on day 2.  Silas also got big bass on day 1 with a 3.25 lb. Smallmouth.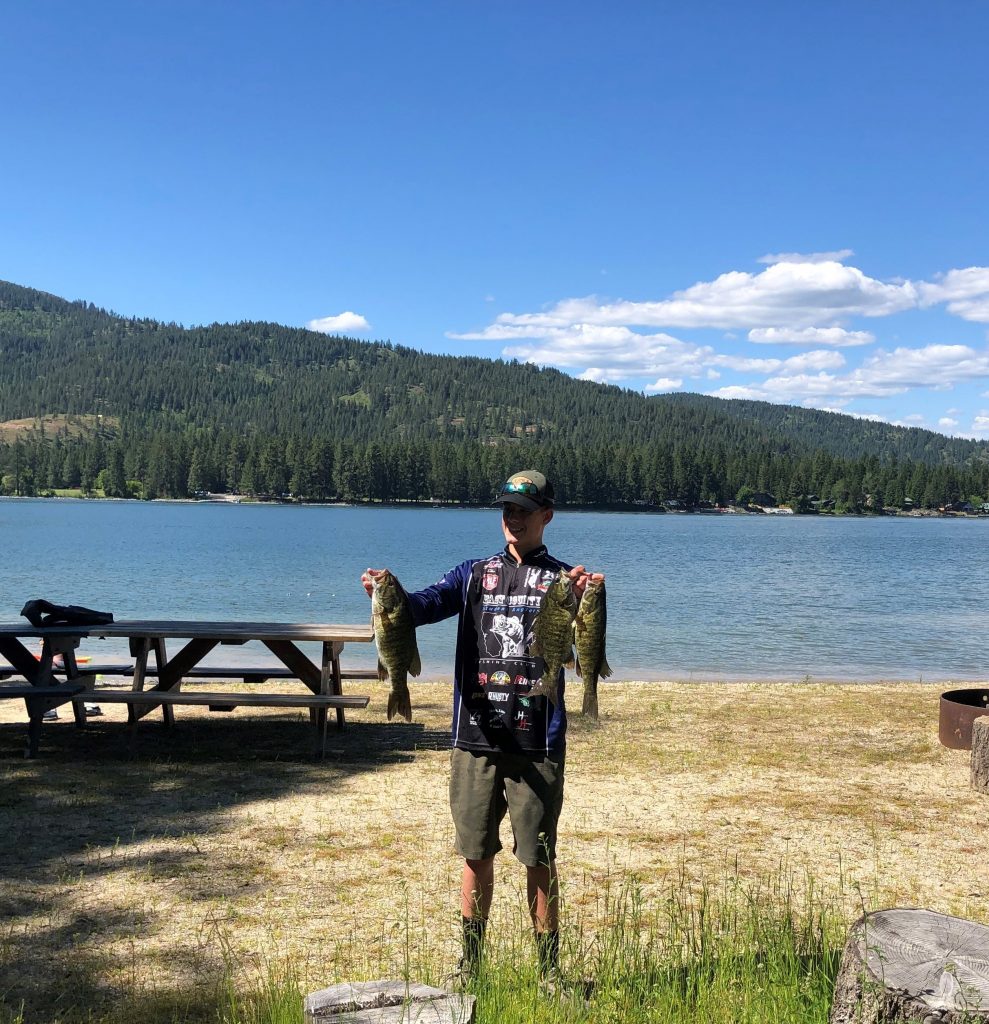 Day 2 winner, Austin Johnson with 17.12 lbs. along with big fish of the day with a 4.18 lb. Smallmouth. Austin was also the 2 day combined winner with a total weight of 33.58 lbs.  Great Job Austin!!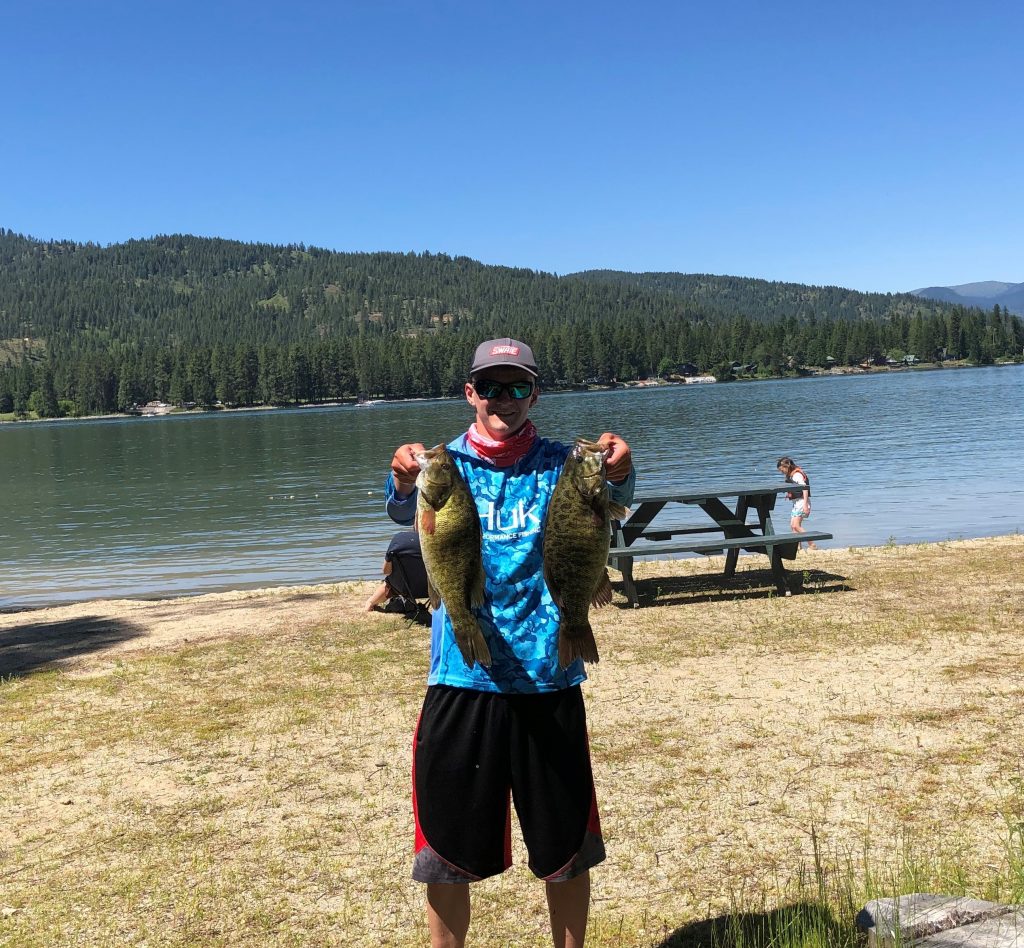 Steven Roth finished in 2nd place on day 2 with a weight of 15.45 lbs. of all Smallmouth fishing out of his Ranger Boat.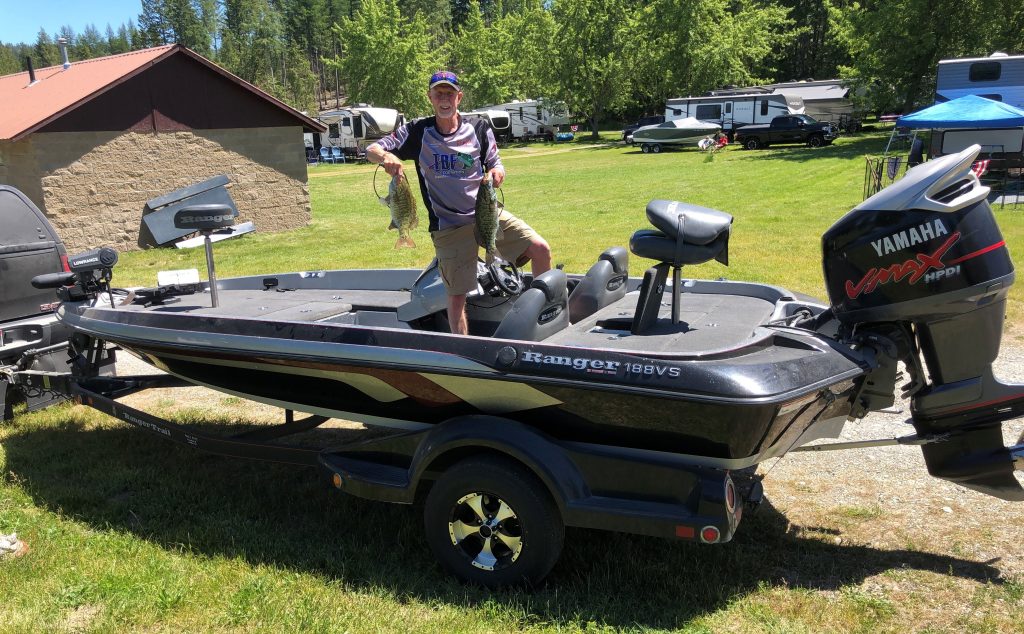 Randy Siemens finished Day 1, 1st place boater with 17.88 lbs. of Smallmouth and also had big bass of the day with a 4.71 lbs.  Randy finished 2nd in the combined with a weight total of 31.21 lbs.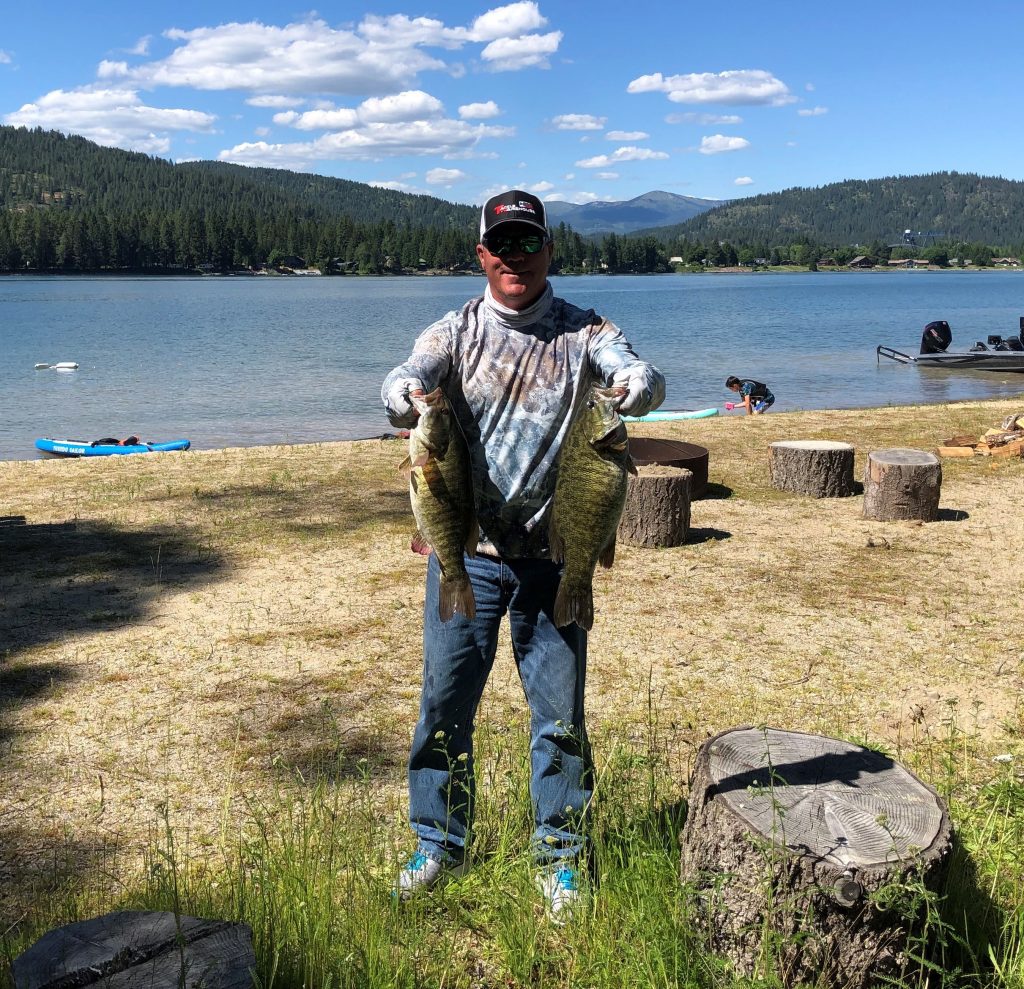 Karl Okerman finished 2nd place boater on day 1 with a weight of 16.87 lbs. This was a mixed bag of LM and SM Bass.