Mike and Josh McCracken Big Bag and Big Fish winners on day 2 with a weight of 21.85 lbs. and Big Fish of 5.79 lbs.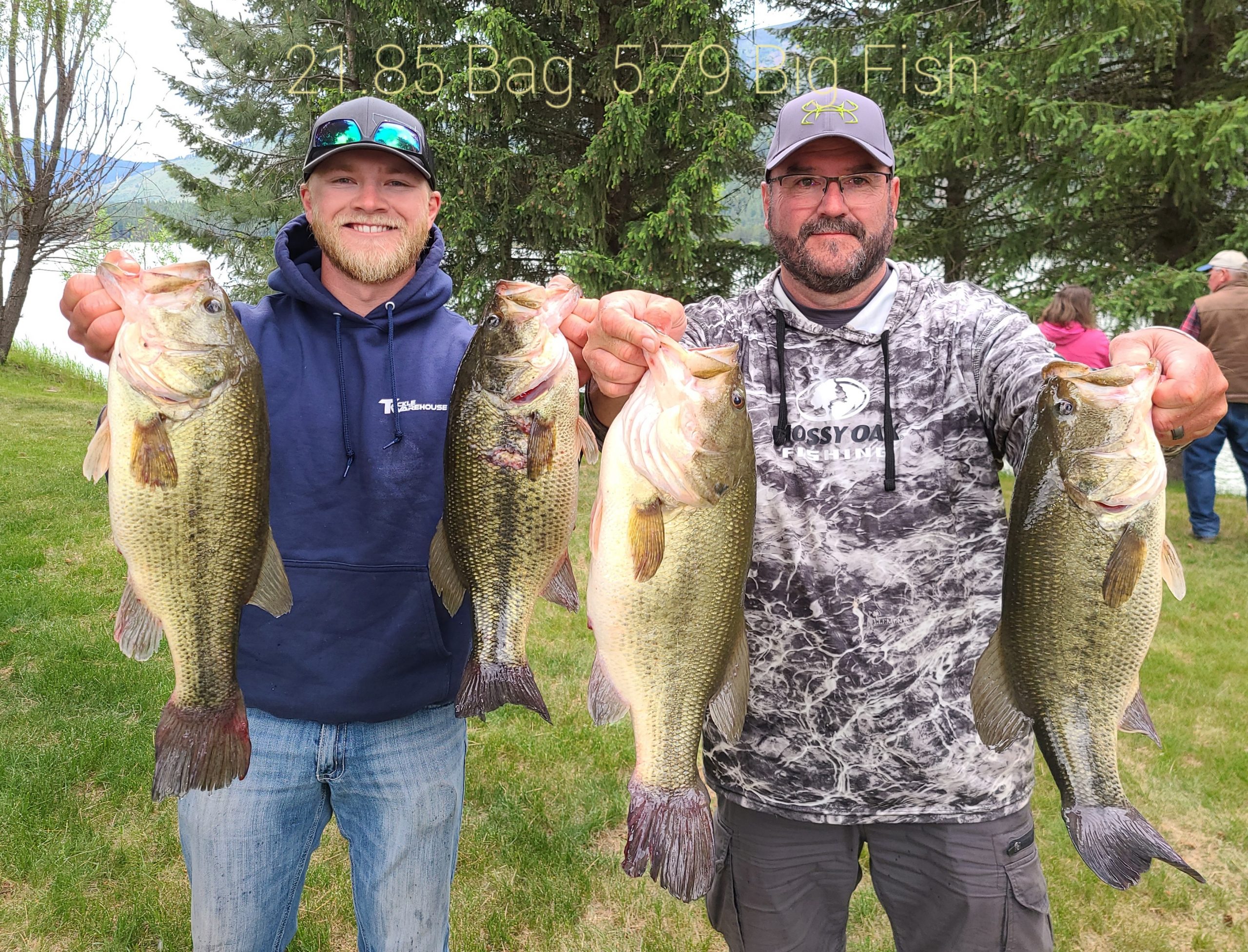 Lee Lambrecht, on the right, finished 2nd on day 2 with a total weight of 17.64 lbs.  Lee is a college competitor fishing for Drury University- Springfield, MO.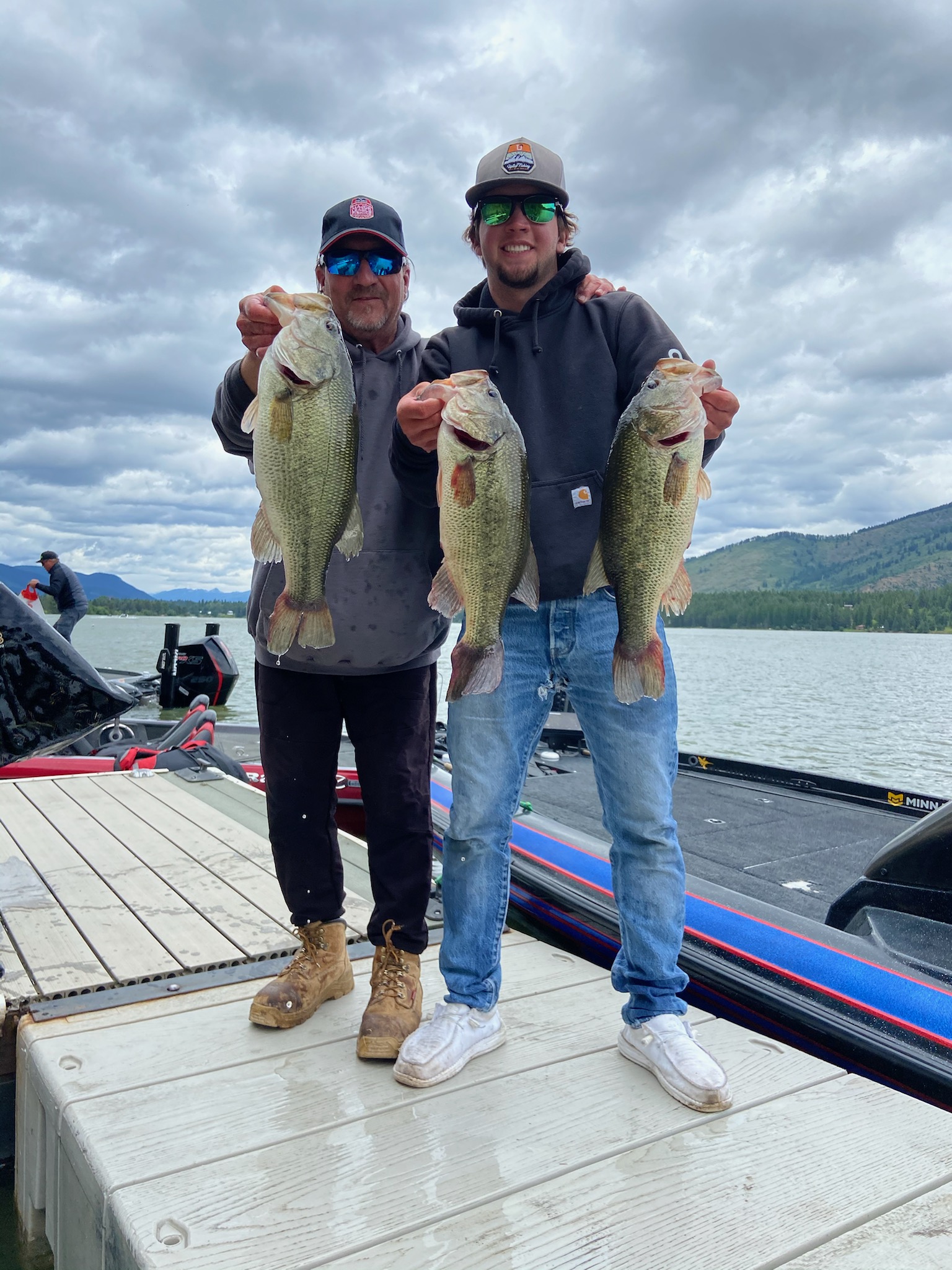 On the left holding his big fish is John Klein, little brother of Gary Klein, Co-Founder of MLF.  John's fish was 2nd biggest fish of the day at 4.91 lbs.